November 17, 2022
Inclusion 4 All / Inclusion for all / Trade & the economy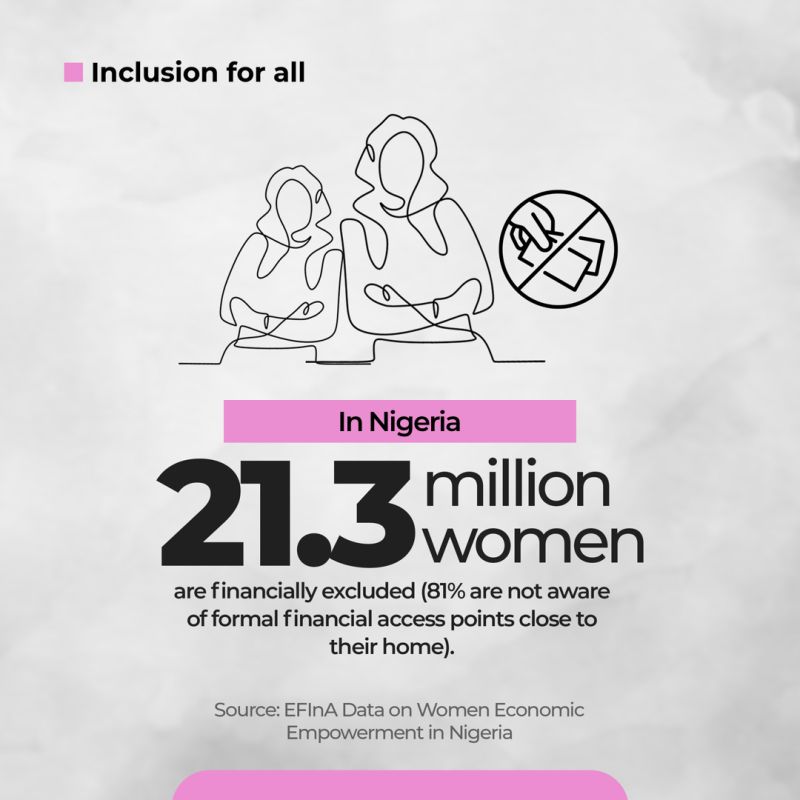 In Nigeria, 21.3 million women are financially excluded (81% are not aware of formal financial access points close to their homes). Of these women, nearly half (23.9 million) use formal financial services. 39.1% (20.9 million) women have a bank account, and over 6 million of the total 21.3 million women who are financially excluded live in rural areas.
The EFInA A2F 2020 Women Economic Empowerment in Nigeria – WEE index also shows that 36% of women in Nigeria are empowered. Significantly, these women have access to financial services, are educated, and are between 26-35 years old.
At Inclusion for all, we believe that these data provide opportunities for closing the gender equality, women empowerment and financial inclusion gaps, as well as providing economic opportunities for growth and development in Nigeria.